February 3 2013 by Ellen Roseman

Stephan Brandt thought his home insurance company was shortchanging him. After a major fire at his income property, the insurer applied a 35 per cent depreciation rate to his claim on both materials and labour.

He started a blog to draw attention to the company's tactics. As a result, Saskatchewan Mutual Insurance is suing him for up to $150,000 in damages for defamation.

His storyhit the local media last month. Fighting back against large companies can be rewarding. But complaining loudly in a public forum can also lead to corporate retribution. The trick is to find the balance between private success and public recrimination.

My new book, Fight Back, tries to help consumers find their voices when they perceive an injustice. Here are a few links to media interviews I've done and events yet to come.

– Blogger and TV personality Preet Banerjee talked to me in his podcast, Mostly Money, Mostly Canadian.

– U.S. financial journalist Chuck Jaffe talked to me on his MoneyLife Show (Jan. 28).

– Natalka Falcomer, lawyer and host of Toronto Speaks: Legal Advice, invited me andclass action lawyer Daniel Bach to answer viewers' questions (Jan. 28).

– My interview with CBC personality Kevin O'Leary about his new personal finance book is up on YouTube.

– I'll be answering questions on CBC radio's Ontario Today with host Kathleen Petty(March 1). It was scheduled for Jan. 31, but a late-breaking interview with Ontario Premier Designate, Kathleen Wynne, led to a postponement.

– I'll be appearing on City TV's Breakfast Television on Jan. 31

– I'll be interviewing departing BMO economist Sherry Cooper at the Toronto Public Library's Appel Salon (Jan. 31).

Next month is also busy with book-related events. Check out my speeches at several Toronto Public Library branches.

Attention, personal finance bloggers. Please let me know if you want to review the book and give away one or two to your readers.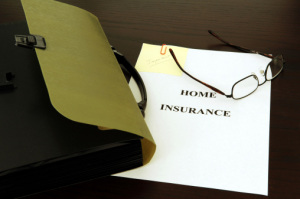 Have A Great Story Idea?

Please feel free to contact me with a story idea or any comments on any of my previous stories.


| | |
| --- | --- |
| [Form 1707] | |