February 3 2013 by Ellen Roseman

Three of the Big Five Banks are making customers pay $2 a month for mailed statements. TD kicked it off last year, BMO started Feb. 1 and CIBC will start April 1.

This practice makes many people furious for a few reasons. Here's some of the feedback that I received after writing about it in the Star last week:

– Don't the banks make enough money already? This is a regressive price increase imposed on those with little access to computers or confidence in their computer skills.

– Why do the bank pretend they're concerned about the environment? It's just a cash grab. Many people will print their statements at home, with no decrease in paper use.

– Why charge $2 a month? That seems excessive. President's Choice Financial, which has no branches, charges only $1 a month for mailed statements.

– Why penalize customers who distrust electronic statements and prefer paper documents sent in the mail? Don't the banks support financial literacy?

– With Internet fraud rising, couldn't this move to electronic statements make people more confused and vulnerable?

As it happens, Bell Canada was hit was a "phishing" scam last week. Customers were getting bogus emails, saying there was a problem with their monthly payments, and asking them to click a link to ensure the payment went through.

Several readers told me Bell's recent move to e-statements made these phony emails seem more credible.

I think the banks should use incentives to get people to switch. They try to come across as customer-centric. Instead, they look like greedy profit maximizers.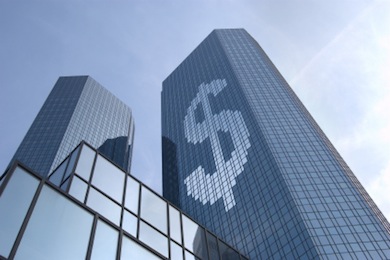 Have A Great Story Idea?

Please feel free to contact me with a story idea or any comments on any of my previous stories.


| | |
| --- | --- |
| [Form 1707] | |